The Logsign Unified Security Operations Platform
Provides comprehensive visibility and control of your data lake by allowing security analysts to collect and store unlimited data, investigate and detect threats, and respond automatically.
Security Operations
Made Easy
Logsign Unified SO Platform is comprehensive security tool that enables you to create a data lake, investigate threats
and vulnerabilities, analyze risks, and respond to
threats automatically. Integrates seamlessly with all other
SOC tools to enable the best security management and team experience.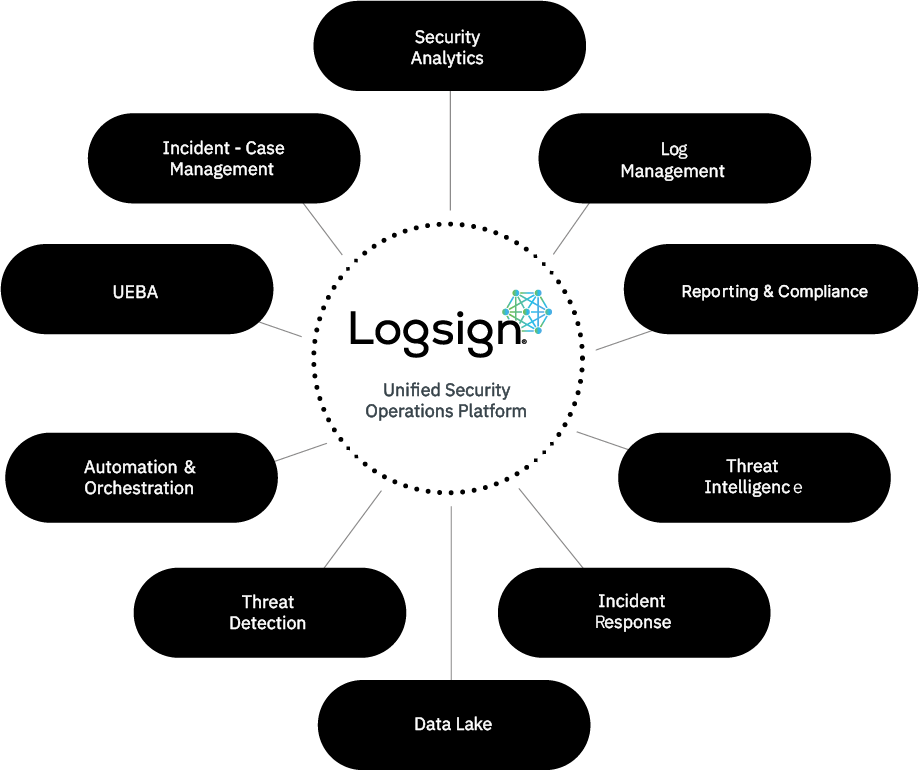 Why Logsign Unified Security Operations (USO) Platform?